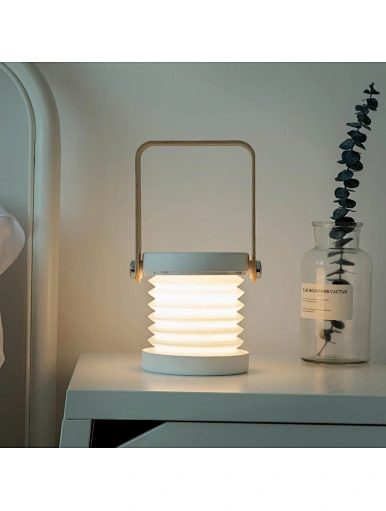 Sensor Foldable Outdoor Lantern Camping Lamp USB Rechargeable Flashlight LED Camping Light
price
US $7.50 - US $9.50
Sensor Foldable Outdoor Lantern Camping Lamp USB Rechargeable Flashlight LED Camping Light
* [TOUCH NIGHT LIGHT] The high-quality desk reading light can be used to decorate the small living room. Portable lamp is beautiful and bright enough to provide three different light levels and is a very easy-to-use light source. You can also move it to the desk to study and use. The unique design allows the lamp to be carried as a flashlight.
* [WIDE USES] Outdoor camping lamp while you are camping, Battery operated reading light is cute and practical, portable and awesome.It can be used as a nightstand reading lamp or when looking for something in dark closets and attic. If you need both lights and hands, you can also hang a small chandelier on the door handle. This is a small deformable kids desk lamp that is very beautiful and versatile.
* [LONG BATTERY LIFE]The rechargeable lantern has a built-in 1200mAh lithium battery. After the battery is fully charged, the indicator light will automatically turn off, and it can continue to work for 5 hours after being fully charged.