LED OEM agent factory
2021-02-28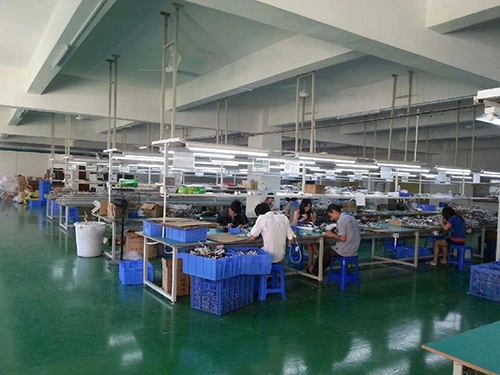 China led lighting industry is a very large market. There are many people are working in these areas.Manufacturer,wholesaler,retailer,trading company,exporter,Soho,sourcing company.The company is big and small. Finding the right led factory & partner in China is the most important things you need to do first. Select the wrong supplier is a serious risk. Not only the communication with each other but the products and business opportunity.
In my experience, finding a new supplier is not an easy job. I will share our experience with you. I hope this will helpful to you.
Some posts will share with you that you can find a supplier by Google, Alibaba, Globlesource. That is right. But it is not enough. To find the right supplier is not that easy.
1,Items need to fit for request.
When you start your light fixture business.There are many many led lights for your choose.Outdoor led lighting,wall washer lights,garden lights,led landscape lights,waterproof led lights,spot led light, tube led light,strip light lights,led aluminum profile, controller,power supply.
But first you have focus some of them. Not all of them. The led market is large.some of them hot sale,that will help you open your business quickly.One of my friend in Canada open his own business. He is doing led linear light business.From "0" to 100 million USD turnover,this is only happen in 2years.
So finding the led light manufacturers in China need to fit for your focus market request.Not choose many kinds of products in beginning.If you focus in led linear light and you send mail to many supplier. Many of them don't do this business, but they will promote their own products to you.So pls don't spend many times in that items.That will distract you.
2,The company is good, but the man contact with you is not good.
Sometimes,when you are finding some factories.You know their factory, the products design is good.Products,date sheet,certification,catalog and products vision.Everything seems good.You really want to cooperation with them. But business is not only company with company.But people with people.Some sales man are not very professional,don't not know the products very well,don't know the services very well.And maybe he have many clients and don't have enough time to talk with you.That you feel not very good with that company.
The right people will very helpful with you in your business.He/she can not only better help you arrange your order.And can help you handle the product quality. But can help you sourcing some other items you need.
3,OEM/ODM service
Many company have their own brand.Their want to enlarge their own brand products in the market.So the better way is find a factory OEM their own brand. And if they have ideas of products, can find factory ODM the products.
As a factory, using own brand for foreign market is not an easy way.Especially for some new factory.The better way is cooperation with the local market company.
Some factory not offer OEM/ODM services.That is not good for importer company. If they can not offer service for importer own packing design, product logo,products design,label design, date sheet design. That is not easy for importer selling the products.
4,Sourcing service
As a local market importer,they not only need one products.Most of the time,they need many kinds of products.Some is the major products they need.But some of the accessories is small quantity.For example, the importer buy one container led linear light. And he just need 5000meter cables,this is only 2 or 3 cartons.That is not easy for them to buy from other company in China.The best way is let the linear light factory sourcing for them.
The foreign company is not easy sourcing some special products in China.No matter from Google or Alibaba.As a factory in China,We can more easy find supplier here.We can call easy,and all speck Chinese.And we can easy to the supplier factory check items avoid quality risk.
Some factory is not offer sourcing service.They think that will troublesome for them.But this is a value service for clients.
5,You are not a big client in the company
Many company have different service policy for different client.In many cases,In some of the Chinese factories 2 or 3 big clients shares 70%-80% of the factory turnover.In this case,the factory will make the products specification according to big client.In one of my friend factory,the big client change the standard of the LED CCT.Then all of the factory client will use the new standard.Of course,some of the clients are not happy.Then few of them find another supplier.
Many of our client cooperation with us years and many of the products are using years but not change the standard.Give client standard products is very important.Not matter big or small.This will helpful for client win more clients in their market and a professional.
6,Many different small orders,different specification
Some of the small client have many different orders.Their are project contractor, not wholesaler.Different project need different specification.In this case,the order will have many specification.For example,one of our client is a project contractor,one kind of led strip light, he need 1w/m, 3.6w/m,9.6w/m,14.4w/m.We need to custom-made and adjust the resistance of the led strip light.
Some of the factories not accept the order like this.They thing is troublesome.But the market have this request.We have to offer this service to our client.
7,Handle a complaint
As a product factory,not complaint is impossible.The key point is how to deal with the problem.Many of the factory afraid to handle quality problem.Their fear of responsibility.Of course, the problem product need engineer to check what happen.And some of the problem is easy to check.Handle complaint will give client confidence to cooperation long time.
8,Certification
Many of the region need certification,For example,Europe need CE/ROHS/REACH/TUV/GS, China need CCC,United State need UL/FCC,Canada need CUL/IC,Australia need SAA.Many different certification for different products.
But for factory,they can not focus in all region of the world.They just focus some of the countries.So we need to think about our local market certification.If the factory have that is better for open business.
9,Not want to give you the new items.
Many client want sale new products in the market then they can win more clients and more project order.So New products are usually introduced at regular intervals.Some factory would like to introduce new items for you.But some of the factory do not like to give you the new items.They are afraid you get the products and give to your exist other factory to produces.
Many competitor do market research,they collect date sheet, catalog,price list,and samples.If the client not have business with you before,i don't suggest you give then new items.If the client is your long cooperation partner,you can give them, sometimes if the product not cost much,you can give them free.That will better for you to open the new item market.
10.Don't want to give you the whole price list. Let you ask over and over again.
When you ask for a price list,some factories don't give you the whole price list.They always ask you which kind of products you need.But that is not convenience for you to make decision.As a buyer or purchase manager,we always need price list to do some file.This will discuss with other people in company.
And from price list ,this will show your factory professional.And sometimes your client also need to do price list for their own clients.You can offer PDF/EXCEL/WORD file is better for them reduce their work.
11.Very late reply
In the international trading,time is money.In China is day time,In USA is evening.So sometimes we need to reply our client as early as possible.Normally, we reply with our client within 24hours,and normally we will reply by mail/wechat/skype.That is convenience.And for urgent things,we will call client for discuss.
12.No price list,no catalog,no date sheet, only products.
Some factories is not professional enough.Sometimes they don't have standard quotation,not catalog,no date sheet,only products.This is very normally in China.They do many business.But this is not good for international trading.Because we need to make some records.And let each other know the products clearly.And sometimes need video tell client how to use the products.More date sheet let client know the products clearly then will have more business.
13.Many advertising to your mail/wechat/whatsapp/skype
Many sales man will always send you mail,send you message.They send day by day. They don't know client clearly what client need now.Sometimes,you don't need send may advertising.But you have to send some useful information to client.That will helpful for client.Otherwise,you will be in the blacklist or spam mail list.
14.Big MOQ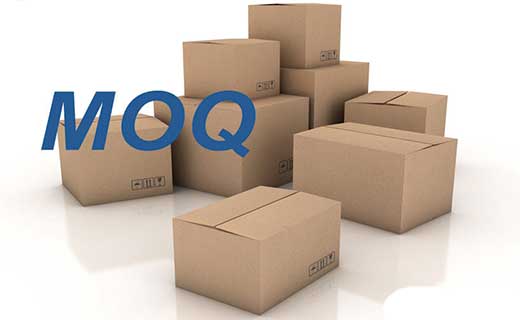 Business always from small to big.Some factories set an big MOQ.This is not good for the client in the beginning.You can set a small MOQ,but let client know if order small,some extra cost will happen.Like the engineering cost,charge of opening machine,charge of tooling.
Welcome contact Lightstec as your China led lighting supplier!