The function of the folded LED bulb
2022-02-14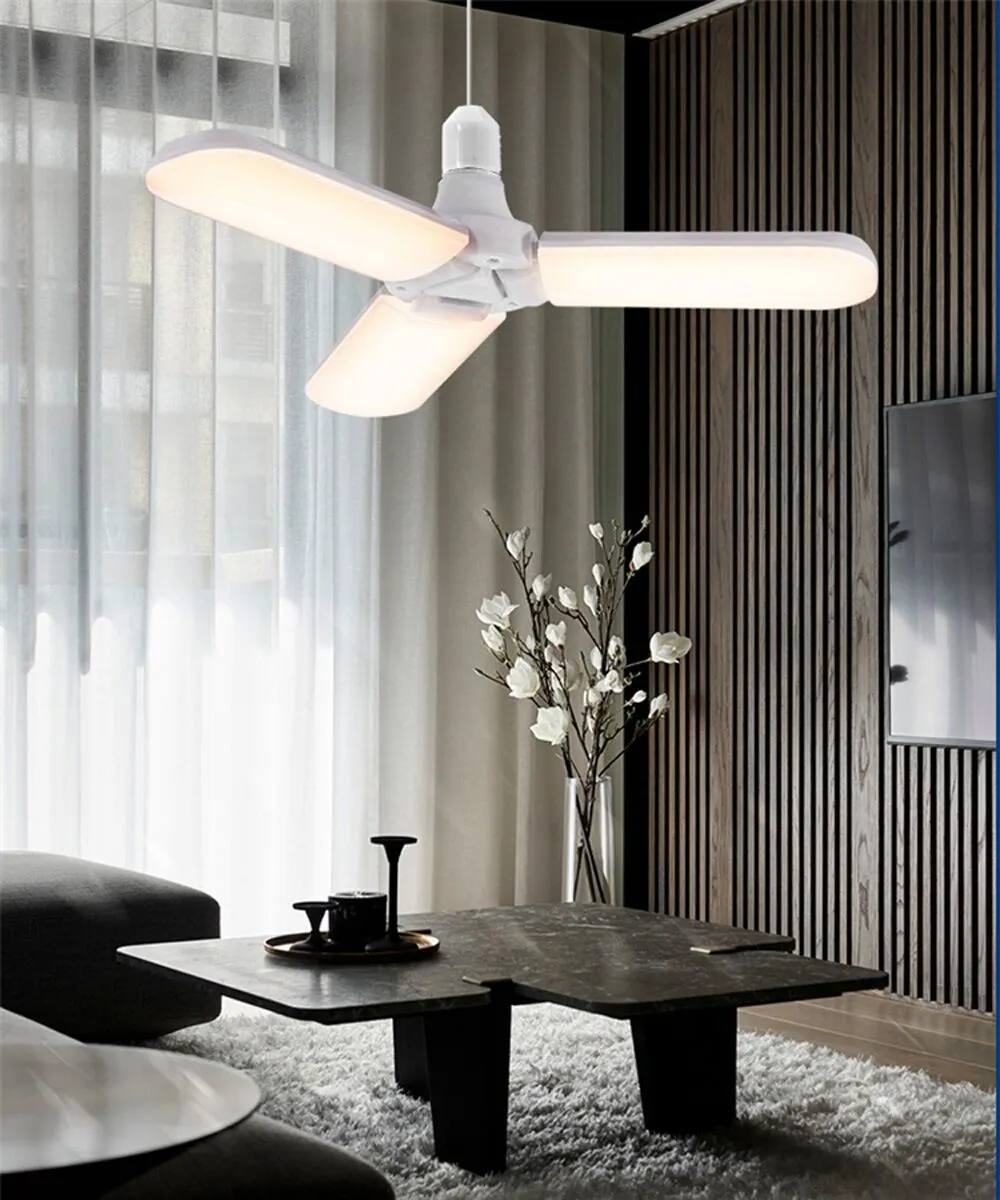 About this item
It can save more than 80% energy which compared with lights.
LED panel heads can be adjusted, unique wide-angle LED Garage Lighting design, each light head can be folded up to 90°. The maximum coverage angle can reach 360°, This will make the light cover a wide area. The lighting is adjustable so that you can angle the LEDs to shine where you want them.
The led light bulbs are widely used for home lighting. Especially working as a night light for closet, cabinet, corridor,bathroom, workshop, basement, garage, stairs, roof, door, garage entrances and other storage areas.
Convenient installation, dustproof, mothproof, anti seepage characteristic design.
With wise voltage, high efficiency constant current drive, stable performance, fast start & other function.